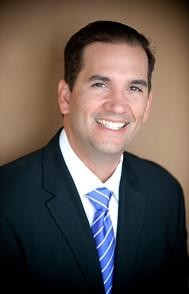 As a Financial Advisor with John Hancock Financial Network-The Partners Network in Boca Raton, FL, I assist my clients develop strategies and solutions to manage their finances, protect their wealth, and realize their lifetime goals.
Our office continues to help individuals, families, and businesses realize their financial goals.  Through our office, we provide financial guidance to clients across the country, each with unique financial needs.  We understand how important it is for our clients to successfully provide for the people they care about and those who rely on them.
We are responsible for understanding your Living Plan, applying a comprehensive strategy, and providing the appropriate resources to help meet your goals and objectives. Our reputation is based on the strong relationships we have formed with our clients and our commitment to excellence in all we do.


As a John Hancock Financial Network professional and active member of my community, I am dedicated to helping individuals and businesses build their financial futures. Maintaining a strong sense of community and a solid professional foundation are very important to me.
We welcome the opportunity to meet with you to discuss your personal situation and ways in which we can form a business relationship built on trust.
For a complimentary, no obligation financial review with Philip Poole,CLICK HERE complete the form and Philip will be in touch.

Use this calculator to estimate how much income and savings you may need in retirement.

Estimate how much would remain after paying income taxes and penalties if you took an early distribution from a retirement plan.

How Long Will Your Funds Last?